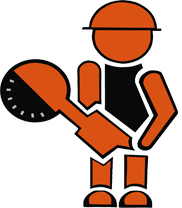 Get Ready to Cut Loose with Cutloose Demolition Specialists
Cutloose Demolition specialises in residential and commercial demolition projects in Adelaide. No job is too big or small for our fully trained demolition experts.
With over 20 years of experience demolishing all types of buildings and structures in South Australia, Cutloose Demolition offers an economical and personalised service using the latest equipment and methods.
Types of Demolition
We offer a range of demolition and salvage services for houses and other buildings, including:
Residential, commercial and industrial demolition
Complete or partial demolition for renovations and refurbishments
Office strip-outs for single and multi-storey premises
Asbestos removal and hazardous waste disposal.
Demolition Equipment
Our demolition experts are qualified to operate a range of vehicles and heavy equipment, including:
Prime movers and tippers
Excavators of all sizes for a variety of tasks
Skid steers
Light commercial vehicles.
Accreditation
Cutloose Demolition is a member of the MBA/Demolition/CCIA Association of South Australia, which means we are fully covered by builders insurance, broadform liability insurance and vehicle insurance to give our clients added peace of mind. Adding to this, we have an outstanding safety and performance record.
To arrange a free site inspection and no obligation quote for demolition in Adelaide, get in touch with the team at Cutloose Demolition.