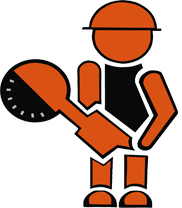 Cutloose Demolition is South Australia's Go-to Demolition and Renovations Team
Cutloose Demolition has provided domestic and commercial demolitions for more than 20 years in Adelaide and the wider South Australian region. Our dedicated and experienced team can help you with all types of demolition projects for houses and commercial buildings of all sizes. What's more, we offer a same-day service and free on-site written and verbal quotes for a range of services, including:
Concrete saw cutting, drilling and bursting for roads, walls and other structures
Concrete grinding, polishing and preparation for flooring
Core drilling to any depth and up to 500mm in diameter
Suspended concrete slab removal.
Exceeding Customer Expectations
Customer satisfaction is the number one priority at Cutloose Demolition, and our team will strive to get the job done on time and to the highest industry standards, using the latest equipment.
Qualified Professionals
Cutloose Demolition is a licensed building and demolition firm in South Australia (Builders Licence No. BLD55513). Our demolition workers are qualified in the use of fumeless equipment and environmental protection and are covered by all the right insurance policies, including builders insurance, broadform liability insurance and vehicle insurance. All team members are covered under Whitecard, C/Bus, Birst, CBS Long Service, and WorkCover.
Quotes and inspections are on us! Get in touch with Cutloose Demolition for free, no obligation advice, on-site inspections and quotes on all types of demolition and renovation jobs in South Australia.